This song can be found on the CD "In The Beginning God".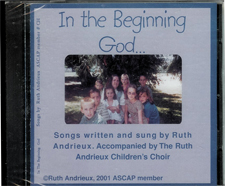 oon we're going on a space trip, Jesus paid the fare for you! And we won't need any space ship, Through the skies so blue. On the wings of shining angels, far beyond the milky way, For we're going home with Jesus, Let's be ready everyday!
2.Through the corridors of Orion, On this space trip we will roam. And we won't be scared of flyin'. When we travel home. We'll be stopping for our dinner, At a banquet he's prepared. Yes, in Jesus you're a Winner! And He wants you to be there!