Make Me A Nail Upon The Wall
This song can be found on the CD "Celebrating Him".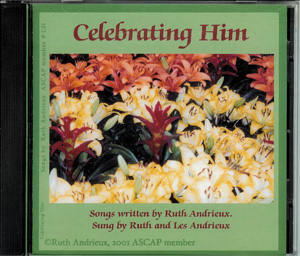 have this pr'yer in my heart while I'm singing This is the prayer I'm bringing I want to be just a nail upon the wall Hang a picture of your dear face. May they see only your face So they can learn of your grace. Lord, make me a nail on the wall So others don't see me at all all.
©copyright by Ruth E. Andrieux, 2001